"Coop" Cooplowski is a secondary character. He is voiced by David DeLuise.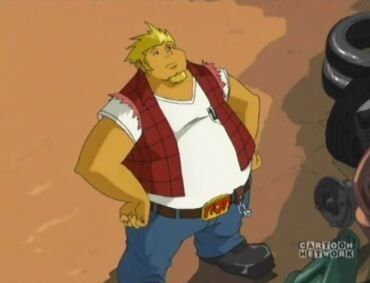 about
[
]
characteristics: plump, blonde hair, dark skin, handsome, foolish, glutton, stubborn, reckless, clumsy, usually lazy, but does have a sense of responsibility, loyal, snarky
real age: 14 real years
species: human
comes from: Megas XLR
race: traditionally-animated
subrace: positive character
nationality: American
religion: Christian
occupation: works in the game arcade
relationships:
Gimpy: The two share the same workplace, so their relationships was formed by the time they have spent working together. They treat each other casually and not very professionally. Although, they often disagree with each other's opinion. Coop was the first who was not happy with Gimpy's attitude towards Rose.