Batty Koda is a major character. In the show he is voiced by Dan Castellaneta.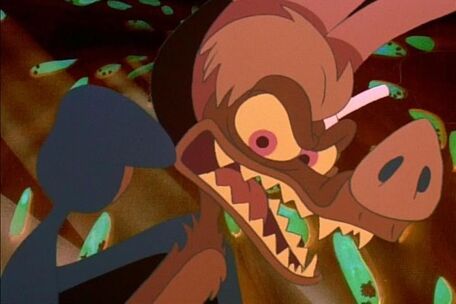 about
characteristics: tall, slender, red eyes, blond hair, brown fur, cute, handsome, friendly, talkative, goofy, intelligent, untrustful, charismatic, loud, crazy
real age: 25 real years
species: fruit bat
profession: child's entertainer
nationality: American
religion: Christian
race: traditionally-animated
subrace: positive character
comes from: Ferngully: The last rainforest
influience on other toons: He is local entertainer, which makes him very popular among children, In fact, he is the most popular entertainer in town and children really like him.
trivia:
He was originally voiced by Robin Williams, until his death.
He shares his original actor with Fender and

the Genie

.
He does not have a problem with flying, but he is terrible at landing.
He is the most popular entertainer among children.
He is shown to be very disanthropic.