Berlioz is a major character. He is voiced by Grey Delisle.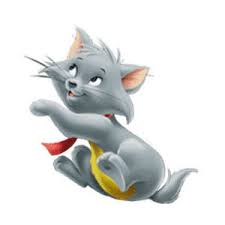 about
[
]
characteristics: black fur, blue eyes, polite, mischievous, caring, brave, kind, spunky, well-mannered, upbeat, loyal, pianist
real age: 47 real years
species: domestic cat
comes from: The aristocats
race: traditionally-animated
subrace: positive character
nationality: American
religion: Christian
relations: Duchess (mother); Thomas (stepfather); Marie (sister); Toulouse (brother)
trivia:
He is a surprisingly skilled pianist.
He is named after composer Hector Berlioz.
He is the youngest of his siblings.
relationships:
his parents: He strongly loves, admires and respects his parents.
his siblings: He truly loves them, but he loves to argue and fight with them quite often.