Cal Devereaux is a recurring characater. He is voiced by Khamani Griffin.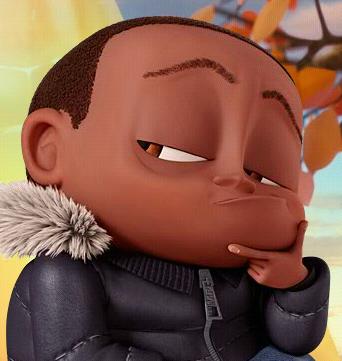 He is officer Earl Devereaux's son, but lives in Filmville with his mother (who doesn't show up in the show), despite that his parents are not divorced. He is also a pupil in Learn and discover!.
About the character Edit
Characteristics: short, slender, brown hair, brown eyes, black jacket, blue jeans, red shoes, handsome, cute, kind, playful, cool-minded
Animated age: 10 animated years old
Real age: 6 real years old
Family: Earl Devereaux (father)
Fun facts: His name means "little bald one".
Full name: Calvin Devereaux
Relationships- He loves his family, his friends and has good relations with the citizens of Filmville.