El Chupacabra is a secondary character. He is voiced by Carlos Alazraqui and has a Mexican accent.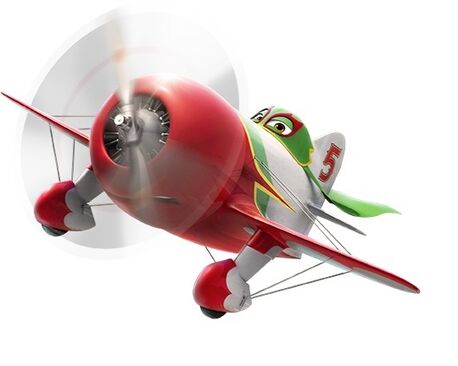 About the character
Characteristics: white and red body, green mask, brown eyes, handsome, romantic, kind, friendly, funny, charismatic, confident
Real age: 5 real years old
Family: Rochelle (girlfriend)
Fun facts: He is named after the eponymous cryptid.
species: plane
race: computer-animated
subrace: positive character
nationality: American
religion: Christian
comes from: Planes