Marge Simpson is a secondary character. She is voiced by Julie Kavner.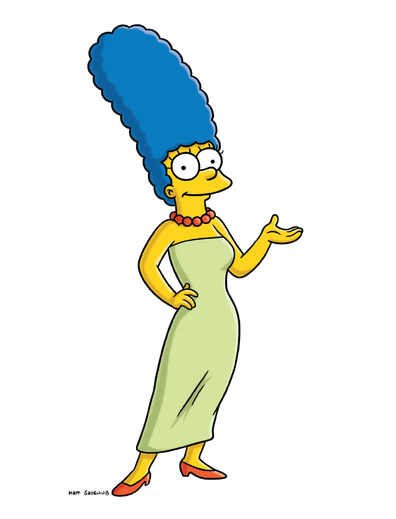 About the character
Characteristics: slender, blue hair, black eyes, green dress, yellow skin, curvy, beautiful, kind, friendly, polite, supportive, loving, intelligent
Animated age: 34 toon years
Real age: 27 years
Species: Human
Family: Homer (husband), Lisa, Bart and Maggie (children)
Race: Traditionally-animated
Subrace: Positive character
Nationality: American
Religion: Christian
Catchphrase:"Hrmm..."
Full name: Marjorie Jacqueline Simpson
Profession: Policewoman
Fun facts:
Her favourite singer is Tom Jones.
She has aviophobia (fear of flying).