Puffy AmiYumi, also known simply as Puffy for short, are a popular rock group in the Cartoon kingdom, based on a real-life band with the same name.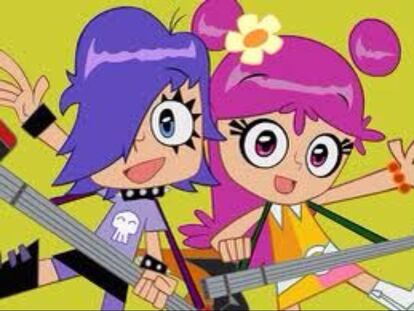 - Ami Onuki (vocal and drums)
- Yumi Yoshimura (vocal and guitar)
- Friends forever
- K2G
- Sayonara
- Sunday girls
- Urei
- Puffy is one of the unique cases of a cartoon musical group, as they are based on a real-life band. Other groups are either created for a specific movie or television series (namely Jem and the Holograms or The Crescendolls) or are a band in real life, without live-action counterparts in the music industry (Gorillaz, Prozzak, or Studio killers).
Community content is available under
CC-BY-SA
unless otherwise noted.