Reggie Moonshroud is a minor character. He is voiced by Barry Gordon.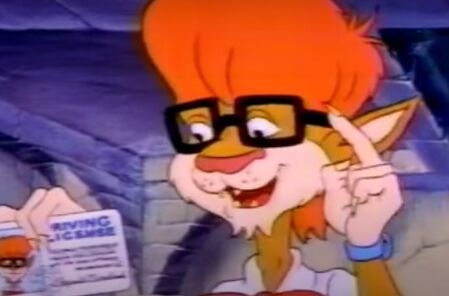 A new employee in El Filmjefo's planetarium, who is dedicated to his job. He appears as a major character in Old school musical.
Characteristics: tall, slender, ginger hair, black eyes, brown fur, cute, intelligent, kind, friendly, polite, well-mannered, diplomatic, loyal, thoughtful
created in: 1990
animated age: teenager
species: werewolf
race: traditionally-animated
subrace: positive character
comes from: Gravedale high
nationality: American
religion: Christian
occupation: employee in the planetarium
relationships:
trivia:
He is very formal in the way he refers to others, including negative characters. This is demonstrated during his interactions with Callie, as he was almost exclusively calling her "Ms. Briggs, ma'am".
Community content is available under
CC-BY-SA
unless otherwise noted.