Satsuki Kiryuin is a secondary chartacter. She is voiced by Carrie Keranen.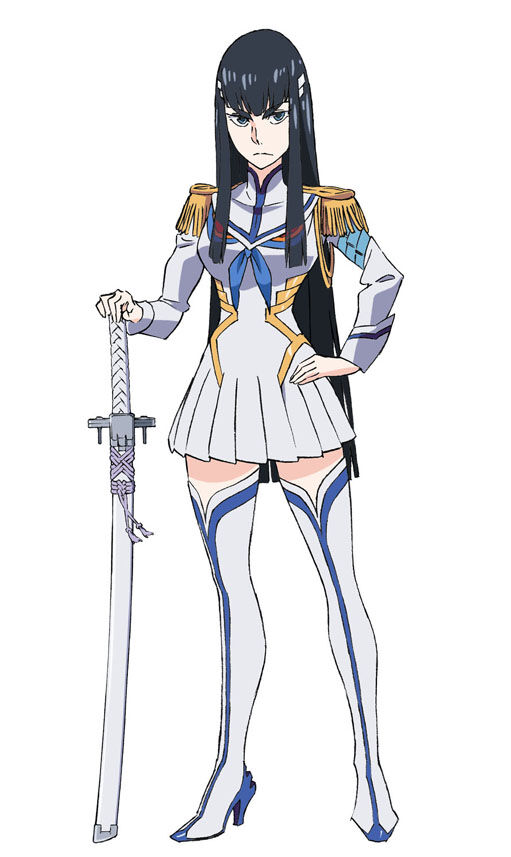 About the character
Characteristics: tall, slender, curvy, black hair, blue eyes, white outfit, beautiful, intelligent, serious, patient, honorable, proud, confident, strict
Animated age: 18 toon years
Real age: 5 real years
Species: Human
Profession: Prison warden
Family: Ragyo Kiryuin (mother), Ryuko Matoi (sister), Isshin Matoi (father)
Comes from: Kill la kill
Relationships:
Ryuko: Satsuki truly loves her sister and is shown to be very protective of her.
Ragyo: She and Ragyo hate each other, despite being mother and daughter. Ragyo always abuses her when she is around.
Isshin: Satsuki has a strong respect and admiration towards her father and never doubts his methods.
Nationality: Japanese
Religion: Shinto
Race: Traditionally-animated