Vambre Warrior is a major character. She is voiced by Grey Delisle and has a British accent.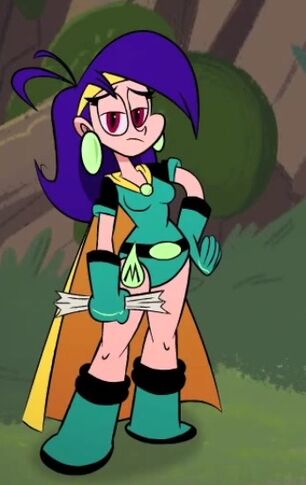 About
Characteristics: tall, slender, red eyes, purple hair, green outfit, curvy, beautiful, energetic, goofy, aggressive, enthusiastic, confident, polite, comedic, friendly, adventurous
Animated age: 20 toon years
Real age: 2 real years
Relations: Prohyas (brother), Gloriosa Daisy and Timber Spruce (best friends);
Comes from: Mighty magiswords
Species: Human
Race: Traditionally-animated
Subrace: Positive character
Nationality: American
Religion: Christian
Catchphrase: "Ouch!"
Profession: Employee in a sport's centre
Trivia: