m

(Reverted edits by 50.39.178.112 (talk) to last version by Joanamaria33)

 

Line 38:
Line 38:
 

[[Category:Werewolves]]

 

[[Category:Werewolves]]

 

[[Category:Mythical creatures]]

 

[[Category:Mythical creatures]]

−

[[Category:Fat Characters]]

 
---
Latest revision as of 14:28, 12 November 2020
Wanda is a secondary character. She is voiced by Molly Shannon.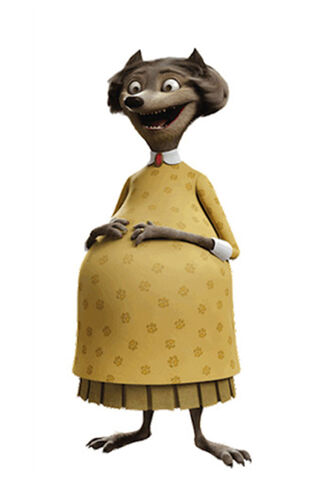 About the character[]
Characteristics: yellow dress, brown fur, yellow eyes, short brown hair, pregnant, beautiful, kind, loving, caring, naive, optimistic
Real age: 6 real years
Family: Wayne (husband), The little werewolves (kids)
comes from: the Hotel Transylvania franchise
race: computer-animated
surface: positive character
nationality: American
religion: Christian
species: werewolf
relationships:
her husband: She and Wayne have a stable relationship. They treat each other with patience and respect.
her children: Her relationship with her children is not very good, since they are very disobedient towards their parents. Most of the time she treats them with patience, but often they give her too much stress. Despite this, she does love them.
Fun facts:
Her name means "wanderer".
Most of her roles are minor, but she is a major character in the episode Werewolf children.